Welcome to the Finchingfield Guildhall
Welcome to the Guildhall, a fine Grade 1 listed 15th century timber-framed building built in the heart of Finchingfield, one of England's prettiest and historic villages.
Built circa 1470 and set within the grounds of the Church of St John the Baptist, the Guildhall has been adapted and altered to meet changing needs of Finchingfield.  Over time it has been used to house the village priest with shops or workshops on the ground floor.  It has been used for celebrations, the education of village children, almshouses, the relief of need and hardship, the local bridewell, civic administration, exhibitions and meetings to name but a few examples.

"Set in the rolling countryside of North Essex the 15th century Guildhall is at the heart of the village, serving our local community"
Today the Guildhall is a venue for heritage visits with an interactive museum, a growing history resource centre including family history, the Guild Room which can be hired for events and exhibitions and the village library. The Guildhall holds a collection of watercolour paintings of Finchingfield by British artist Arthur Legge RBA, 1859-1942, who lived in the village.
Uniquely for a grade 1 listed building there is a lift to enable people to access the Guildroom.
LIBRARY
Wednesday afternoon: 2pm – 4pm
Saturday morning: 10.30am – 12.30pm 
Saturday afternoon: 2pm – 4pm
MUSEUM (March to October)
Saturday: 2pm – 4pm
Sunday: 2pm – 4pm
Entry is free
Hire the Guildhall
The Guildhall is available to hire for corporate events, social activities and receptions and for tours. If you would like to view our Guild Room for venue hire, please go to the Book the Venue section of this Website.
Please contact us directly if you would like to visit on a scheduled group tour.  The minimum group size is 10. The tour includes a talk about the history of the Guildhall, an overview of the restoration project and its architecture, and access to the interactive museum. Tours take approximately 1½ hours and finish with tea and coffee and a selection of homemade cakes. If you would like to organise a tour, please go to the Book the Venue section of this Website.
Coffee Mornings
Every Monday from 10.30am – 12.00pm
We love to meet new people, so come along and catch up with friends. Join us for tea, coffee and homemade cakes in the friendly environment of the Guildhall.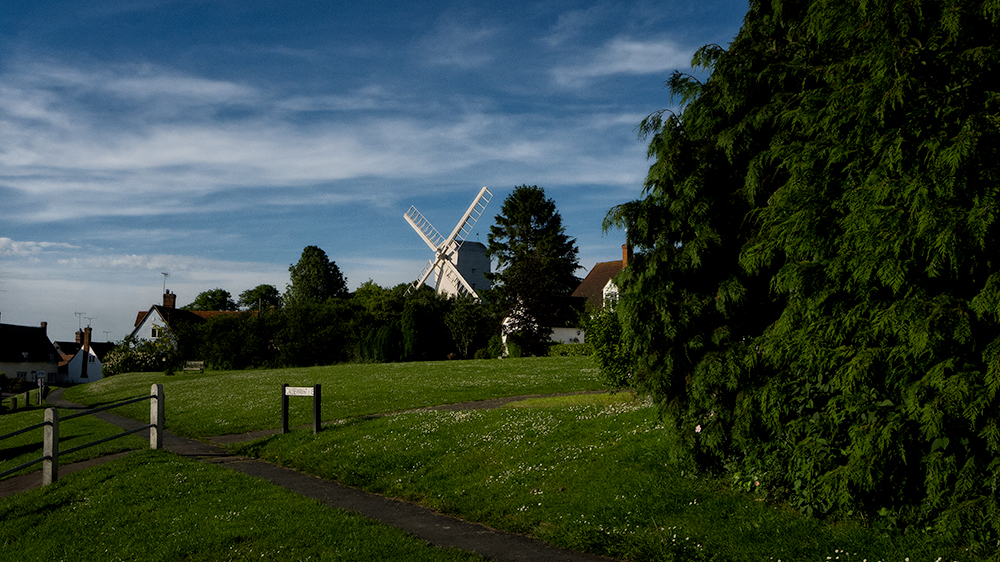 Our Village
Finchingfield offers much to see and do, whether its's a stroll around the village taking in the medieval Guildhall, the windmill and Church of St John the Baptist, or just a lazy summer afternoon on the village green watching the world go by.  It is a favourite destination for ramblers, cyclists, motorcyclists and vintage car enthusiasts. There are plenty of B&Bs, pubs, restaurants, and tea rooms.  Finchingfield is steeped in history. Throughout the village there are superbly preserved houses that date from around 1500, some with large flamboyant chimney stacks indicating a period of wealth which reveal a glimpse into pre-industrial England.  
Finchingfield's windmill is now open – for more information, go to: www.explore-essex.com/places-to-go/find-whats-near-me/finchingfield-post-millww.finchingfield.org.uk/windmill.htm. Why not combine a visit with
the Guildhall and Church and make a day of it in Finchingfield?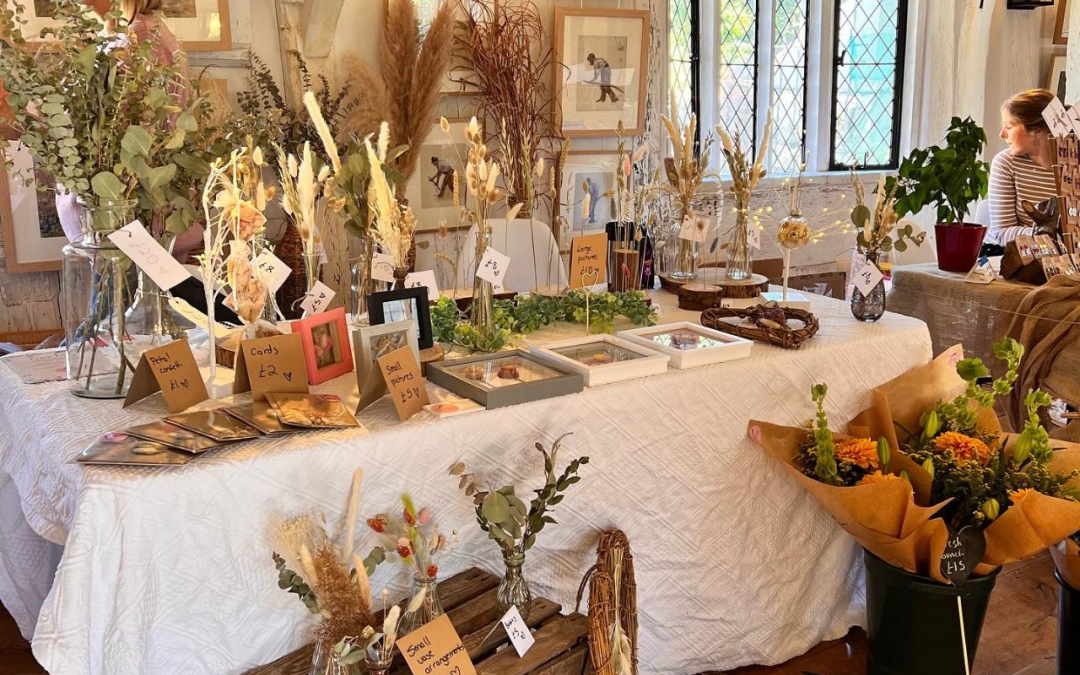 Thank you Wonky Wheel Gallery for yet another fab Makers' Market. Keep watching for more market news.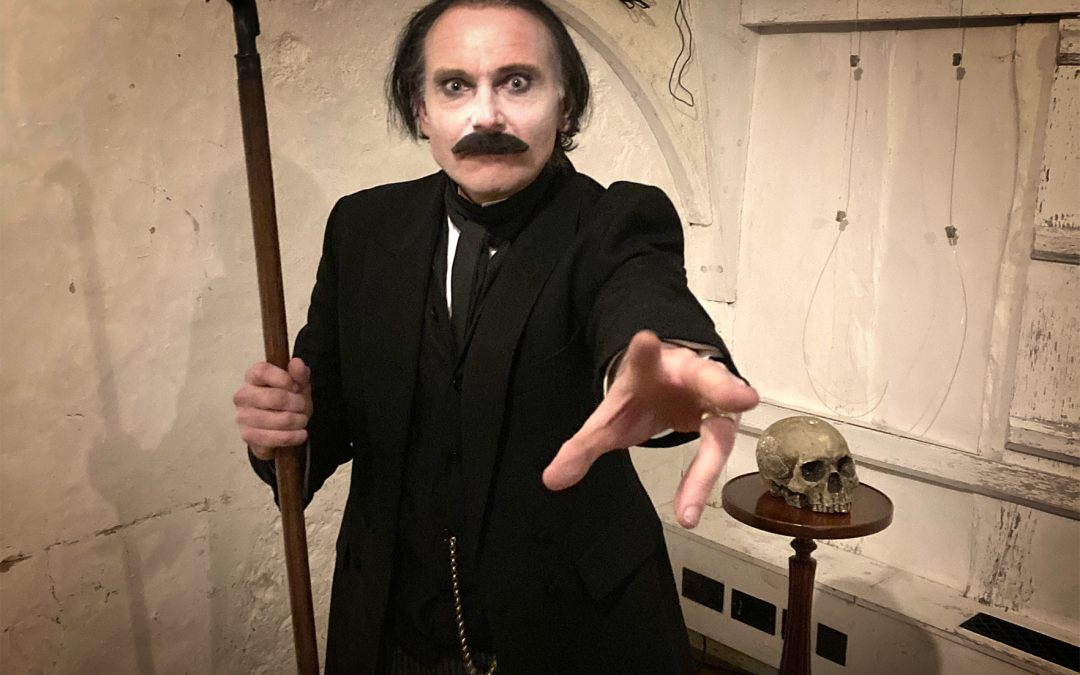 We were well and truly scared by Don't Go Into The Cellar's fine chiller about Edgar Allan Poe.  Don't Go Into The Cellar is returning in March 2024...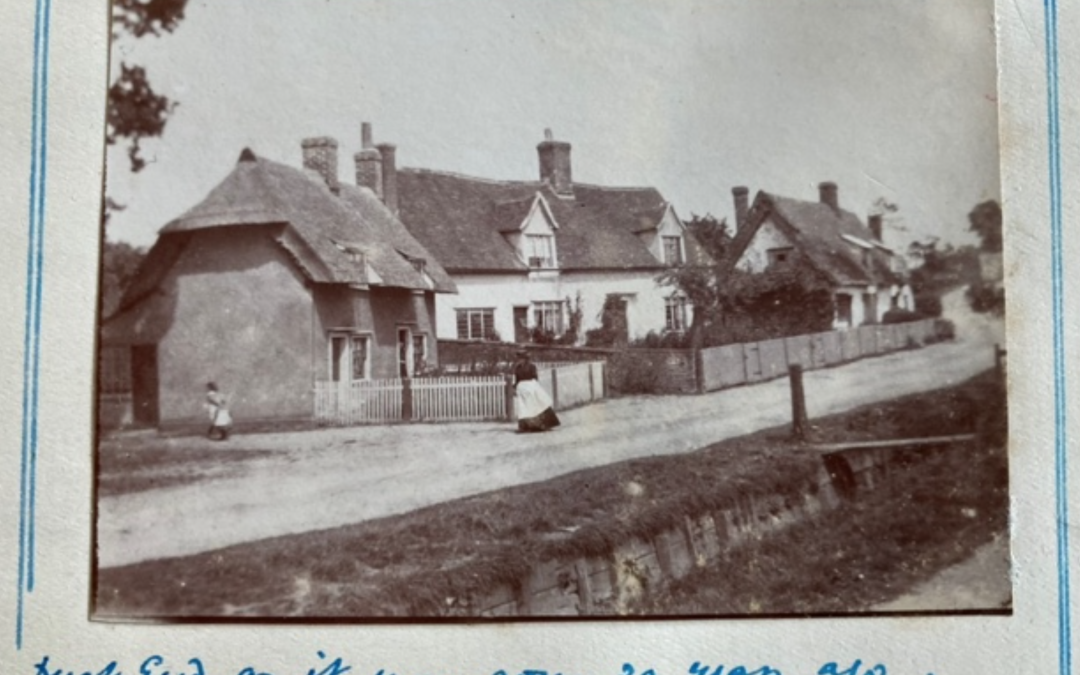 Finchingfield Guildhall holds a wide range of items of heritage interest from photographs to extracts of the Church Registers of Baptisms, Marriages...