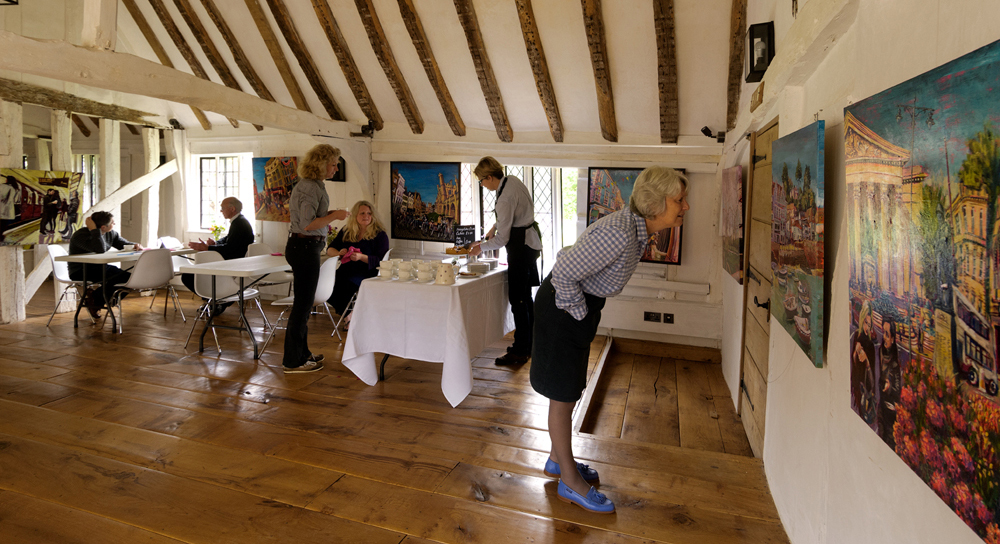 Book the Venue
The Guildhall is available to hire for exhibitions, corporate events, social activities and receptions and for tours. 
Please get in touch to view our facilities.
Social events and receptions
The first floor Guildroom is available for hire throughout the year. Its elegant, understated simplicity provides the perfect setting for an intimate gathering of friends and relatives.  Small receptions, christenings and dinner parties all work well in this atmospheric venue. This is a volunteer manned venue so our cut off hire time is 10.30pm.
The Guildhall can comfortably seat 45 people for a meal, whilst we have capacity for 70 for other functions.
There is a catering kitchen, an integrated sound system, and internet access. There is a disabled access lift and three toilets including baby changing facilities.
We are a licensed venue, but at present not able to have wedding ceremonies. If you require catering, we can make recommendations of local caterers who have previous experience of our facilities, or you can use your own.
Why not come and visit the Guildhall to see if it could be your ideal venue?
"My two-week solo show in the fabulous Finchingfield Guildhall was very successful. The Guildhall is a wonderful building and works well for an art exhibition with an ingenious hanging system. The facilities are great and all those involved were very helpful indeed."
Music and performances
The Guildhall has hosted a number of events including folk concerts such as Potiphar's Apprentices who perform Essex folk songs collected by Ralph Vaughan Williams and has staged dramatic performances including the fantastic Don't Go into the Cellar.  There is capacity for an audience of up to 70 for these events.
Art and Craft exhibitions
The first floor Guildroom is an ideal venue for art and craft exhibitions.  The white limed walls and timbers create a sympathetic setting ideal for all types of paintings and prints.  The hanging system around the perimeter of the room makes putting up and taking down simple. There is a catering kitchen and toilet facilities.  Uniquely for a grade 1 listed building there is a lift to enable visitors with disabilities to access the Guildroom as well as to allow exhibitors to transport art and craft work safely.
Music and performances
Please contact us directly if you would like to visit on a scheduled group tour.  The minimum group size is 10.  The tour includes a talk about the history of the Guildhall, an overview of the restoration project and its architecture, and access to the interactive museum.  Tours take approximately 1½ hours and finish with tea and coffee and a selection of homemade cakes.  We can include a wider tour of the village should this interest you.
Individuals can buy tickets to pre-arranged tours via Historic Houses – www.historichouses.org 
Contact us
To enquire about costs or to book a preliminary visit please get in touch on our contact page, or email us at
newmail@finchingfieldguildhall.org.uk
Meetings and Corporate events
The Guildhall is ideal for those wanting an unusual and stimulating venue for a meeting, one-off workshop, public information exhibition or corporate event. Based in the picturesque village of Finchingfield this calm venue is rural but accessible.  The Guildhall is an impressive and stylish setting with wifi, catering facilities and sound system.  The lift enables equipment to be carried to the Guildroom.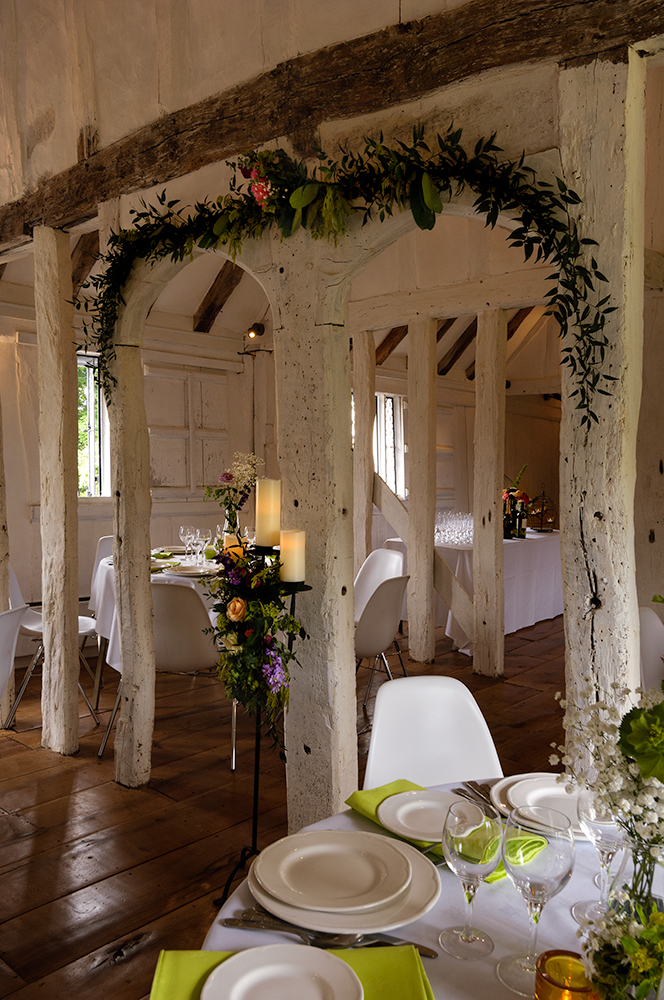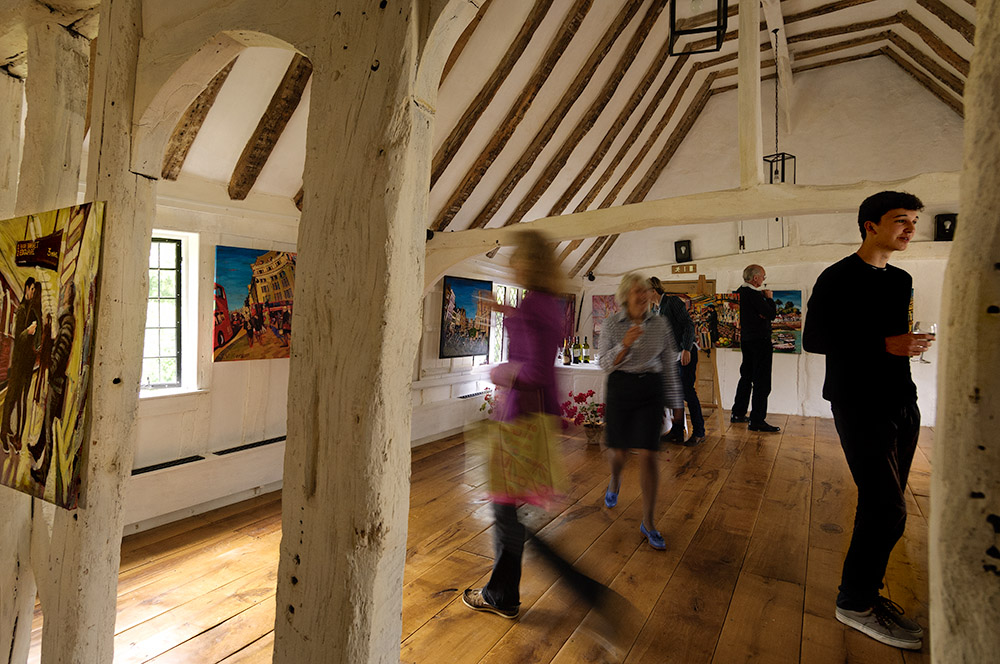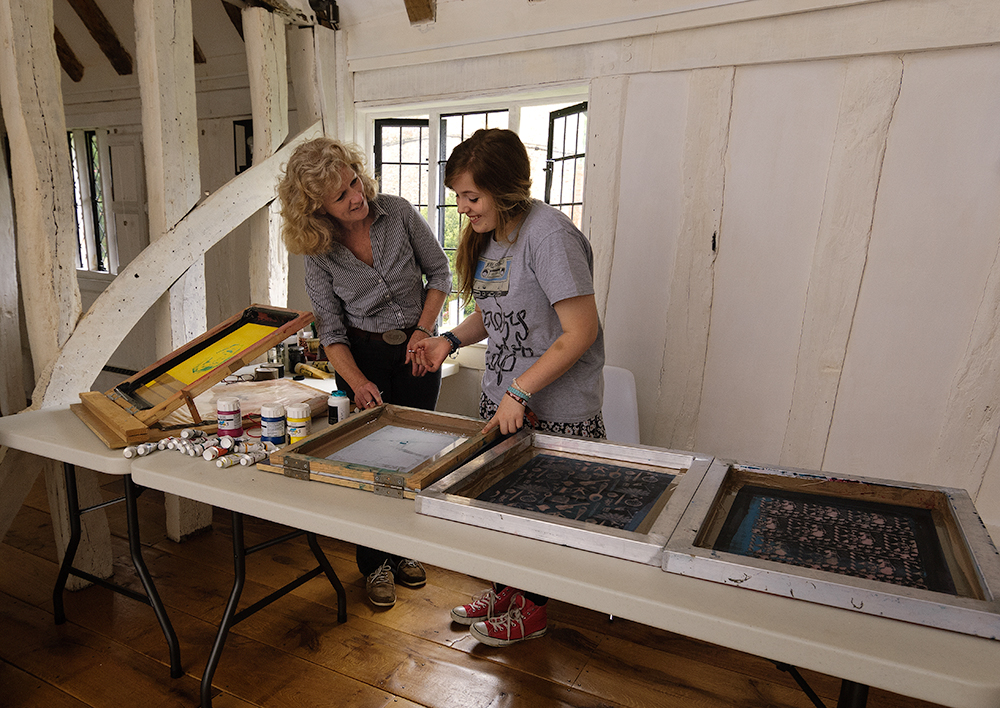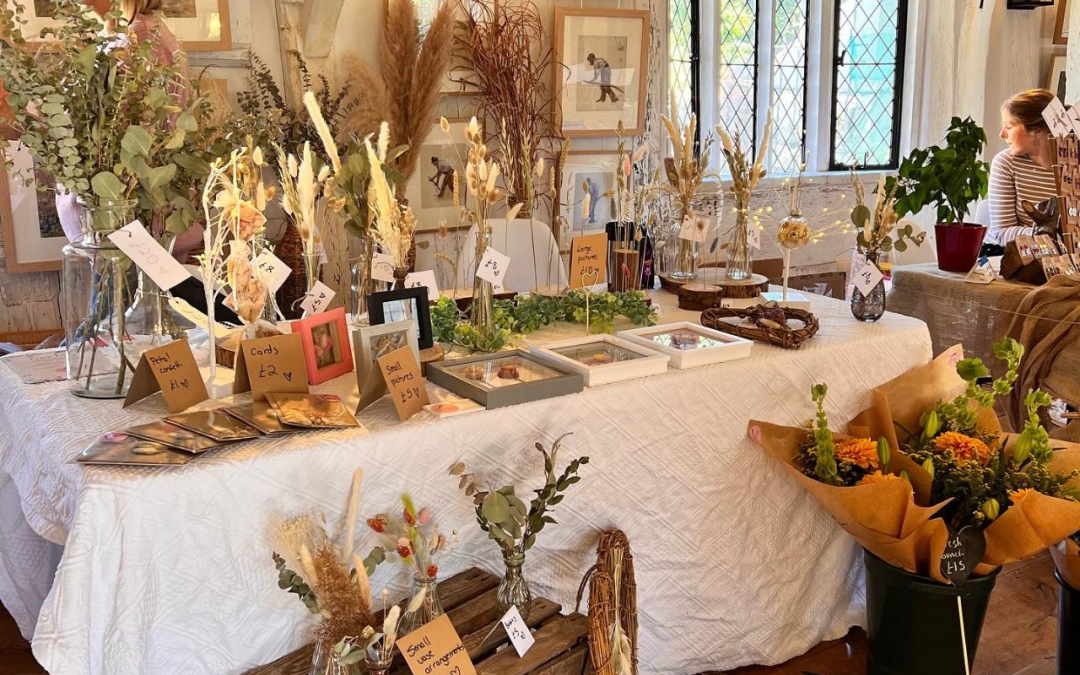 Thank you Wonky Wheel Gallery for yet another fab Makers' Market. Keep watching for more market news.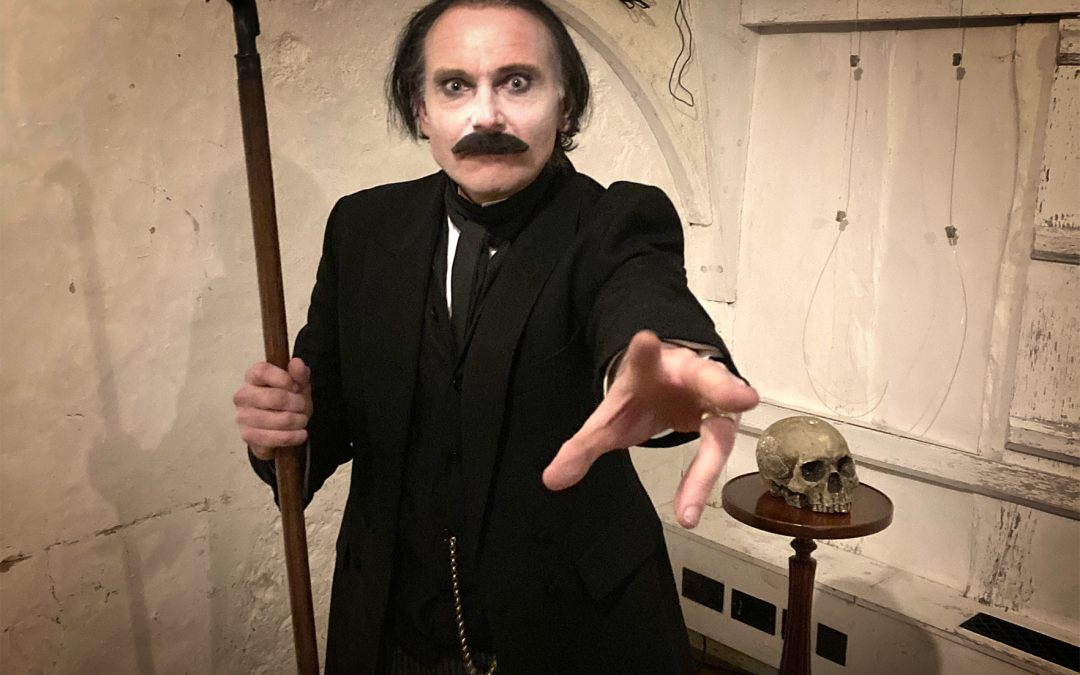 We were well and truly scared by Don't Go Into The Cellar's fine chiller about Edgar Allan Poe.  Don't Go Into The Cellar is returning in March 2024...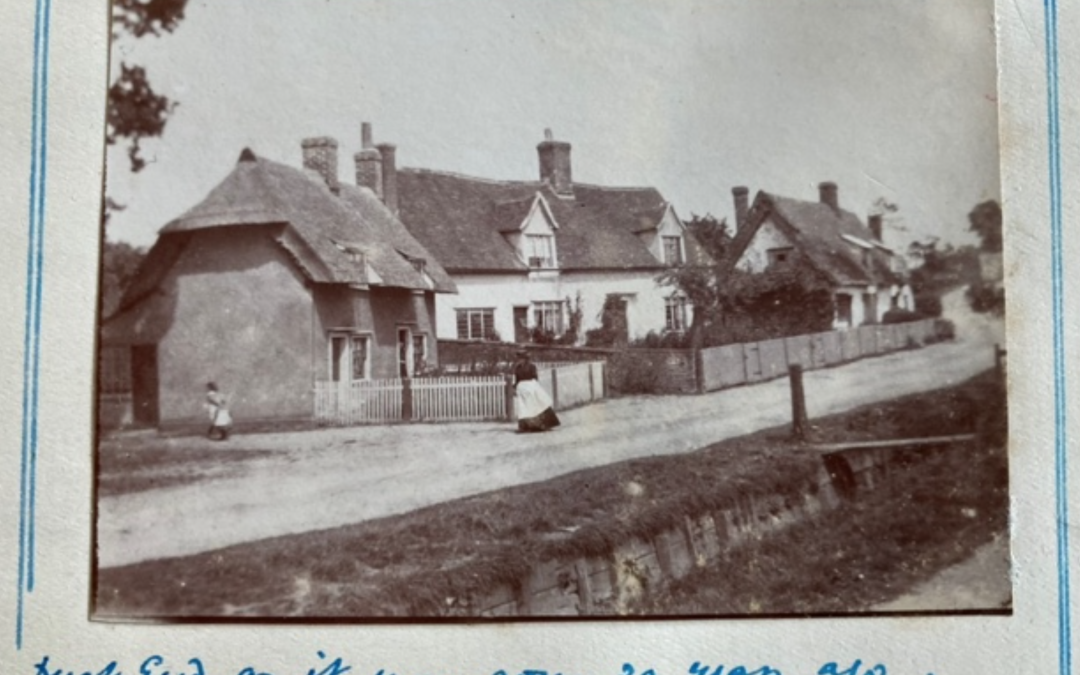 Finchingfield Guildhall holds a wide range of items of heritage interest from photographs to extracts of the Church Registers of Baptisms, Marriages...