Learning
We welcome visits by schools to Finchingfield Guildhall. The Guildhall was built around 1470 by the Guild of the Holy Trinity to house a Guild of priests and to provide a schoolroom for the boys of the village. The Guildroom has been used for a place of learning for more than five centuries.
In keeping with its original purpose, the building is now a stimulating heritage based facility for all. The Guildhall is home to a state of the art interactive Museum designed to bring the history of Finchingfield and is rural surroundings to life.  Our volunteers are on hand to give visitors a real insight into village life throughout the ages.   Children will enjoy dressing up in period costumes and trying their hand at brass rubbing.
The Guildhall is home to the village library, one of the last remaining in Essex.  There are regular children's story times and the local schools use the library for a variety of educational activities.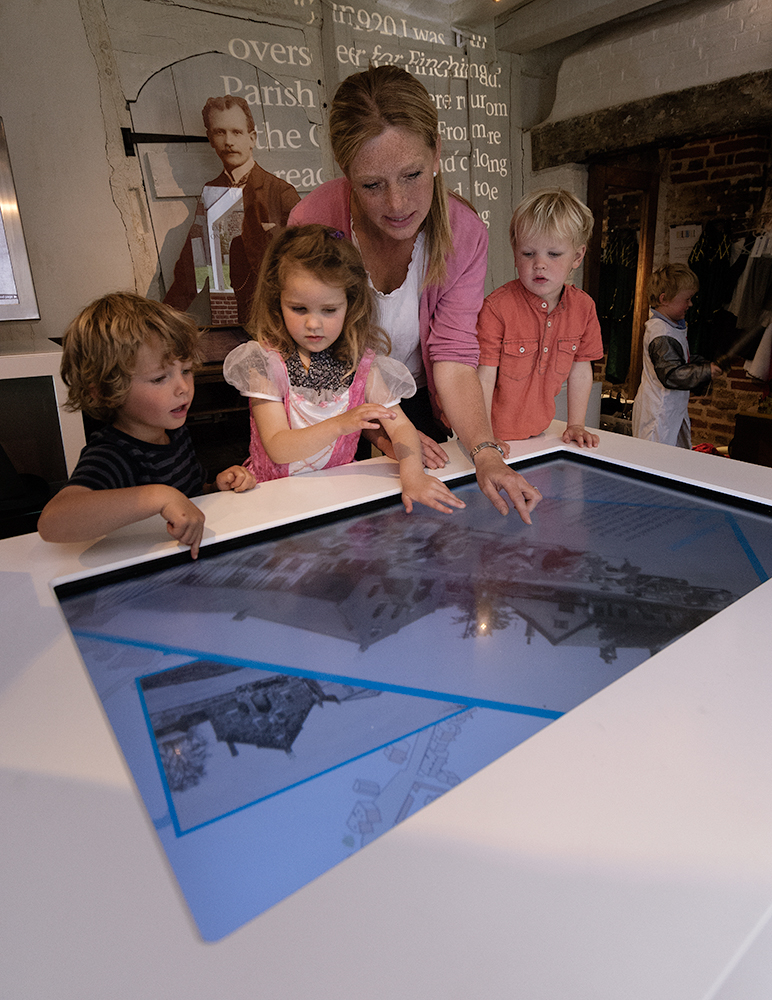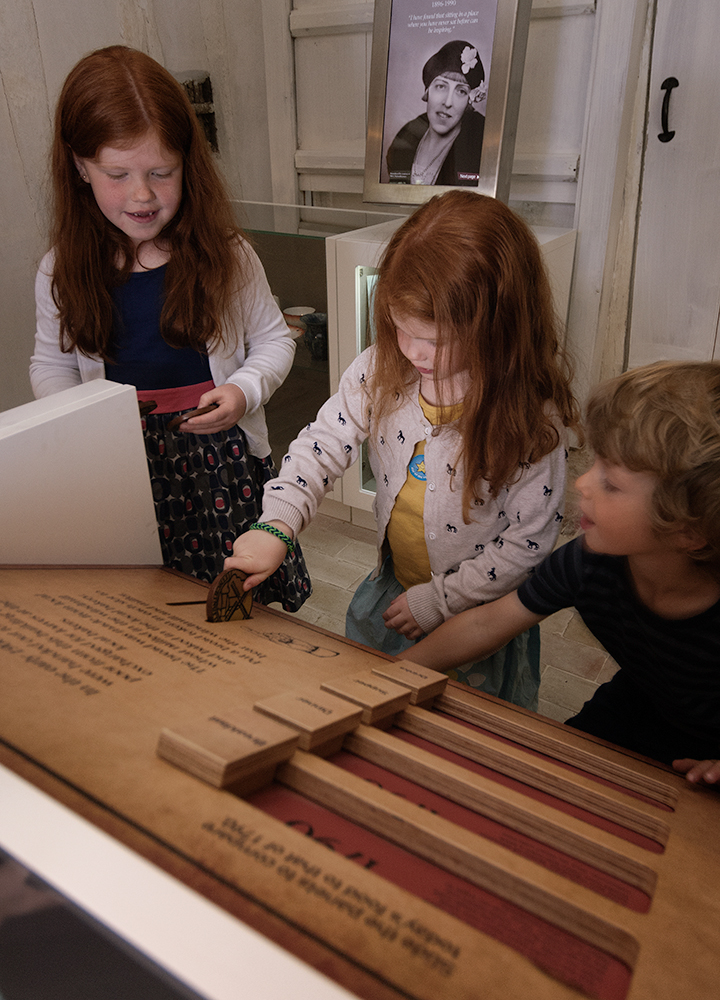 Learning at the Guildhall
We invite schools to explore the Guildhall, including the museum.  We have prepared downloadable activity sheets for use before, during, and after your visit to the Guildhall.